LONDON WEEKEND 2018 - 17th/18th November
After a break of a couple of years we return to the capital for the 'Ultimate Weekend'. Staying at Hostel in Holland Park, we will visit the Orbital and slide down, a Thames River Ride in a Jetboat\Speedboat, The London Eye, and day at in the Wonderlab at the Science Museum. Places are limited so go to My.Scout to book a place ASAP. Click on the logo to download a copy of the info booklet or HERE for the video.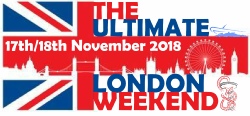 JERSEY 2018 5th - Sunday 5th - Saturday 11th August 2018
Summer Camp 2018! Yes, it's already booked! With there only being one Scout Campsite on the Island, this was actually booked in 2014 to make sure it was available. Bookings opened on the 19th May 2017. A promo video for the camp can be found by clicking on the logo.
FULL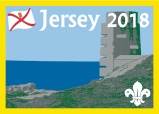 NORFOLK 19
A five day adventure camp based in Norfolk. Staying indoors in a modern Scout Centre in Eaton Vale, there will be onsite and offsite activities. As well as games and competitions throughout the camp. If you have never been away for more than a night it's a perfect camp to get you used to being away. Those not going to Germany will get preference, but it is open to all. The cost will be £180 and includes all food, accommodation and activities. Transport is £20 a head which can be fund raised or paid. Numbers are initially limited to just 20 Scouts. For the flyer and to register an interest click on the logo. Click here for the promo video.